Carrollton, Texas, offers visitors and residents a wealth of entertainment options, both indoors and out. If you're thinking of visiting Carrollton or already live in the city, check out this quick list of upcoming events you don't want to miss!
Saturdays on the Square
Saturdays on the Square offer a different event in the city's town square, located in downtown Carrollton, every second Saturday of the month. In 2021, you can enjoy karaoke night, movie night, live music, painting classes, and events benefiting local charities. Be sure you check the city's calendar in case of cancellation due to weather; otherwise, bring your lawn chair and the entire family and enjoy some amazing entertainment in the heart of the city!
Carrollton Trails 5K
If you've been training for a marathon and are looking to get started with a fun and enjoyable run, check out the Carrollton Trail 5K fun run! Typically held in late April, the fun run takes you through Carrollton's biking and hiking trails and is open to just about anyone, including your canine friend! Registered runners typically receive a commemorative tote bag or t-shirt, and a time chip as well.
Fishing Education Week
Carrollton typically hosts a Youth Fishing Event every year; however, to encourage social distancing during the COVID-19 pandemic, the 2021 event is now a week-long fishing education opportunity! From June 1 to 7, Carrollton residents are encouraged to fish in local waterways and submit photos of their catch to the Department of Parks and Recreation, who will show them off on their website and social media pages. The city will also rent out fishing poles during that week for anyone who is without one, so you have no reason to miss out on all the fun! Texas fishing laws still apply so contact the Park and Rec department if you have questions about needed licenses, where to fish, and everything else.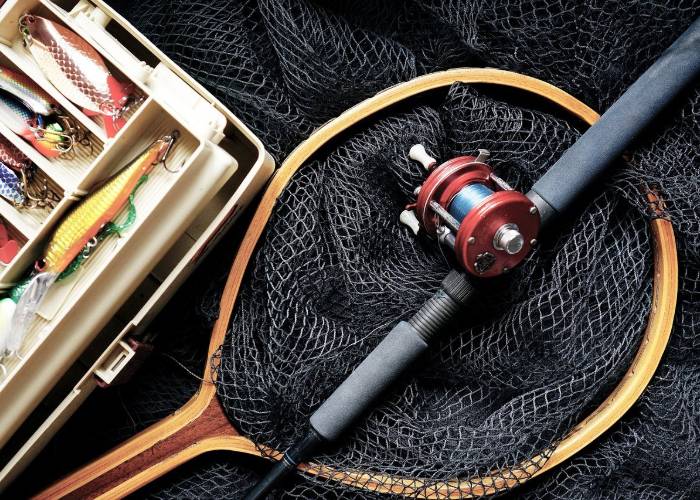 Virtual Father's Day Celebration
Even though Carrollton residents are observing many holidays with families virtually rather than in person, the city doesn't want anyone to miss out on a memorable Father's Day celebration! To ensure you and your family still have a great Father's Day, the city will present three virtual events for you to follow on their Facebook page, starting with a cooking class on June 17th. On the 18th, you can follow along and learn a great craft to make as your Father's Day gift, and there will be another fun activity for the two of you to follow on the 19th.
World of Foodies
For foodies who love to sample something from a wide range of flavors, the downtown World of Foodies, held every September in Carrollton, has always been a favorite. In 2021, the city is exercising caution and opening the event with a smaller number of food vendors than usual, and not offering a taste ticket that allows a sample from every vendor. However, they are still planning on offering live performances and ensuring all local foodies have a good time sampling as much as they can from local Carrollton food vendors.
A Word from Our Local Texas Company
This information is proudly presented by 24/7 Water Damage Restoration Dallas, the city's leading provider of water damage restoration, fire damage cleanup, and mold removal services. Here at 24/7 Water Damage Restoration Dallas, we know how many things there to see and do in the Carrollton area and that a homeowner shouldn't spend time trying to clean up after a flood, plumbing disaster, or fire. To ensure a clean and hygienic home safe for occupation, call us for all your Carrollton water damage restoration and fire cleanup restoration needs instead!