If you've suffered wood floor water damage in Dallas, don't despair! One great advantage to wood flooring is that you can replace individual planks if needed, rather than having to tear up the entire floor after a flood or other disaster. Before you decide what to do, however, note 5 good reasons to call on the pros after water damage to your beautiful wood floors rather than attempting DIY repairs or assuming it's time to shop for new floors altogether.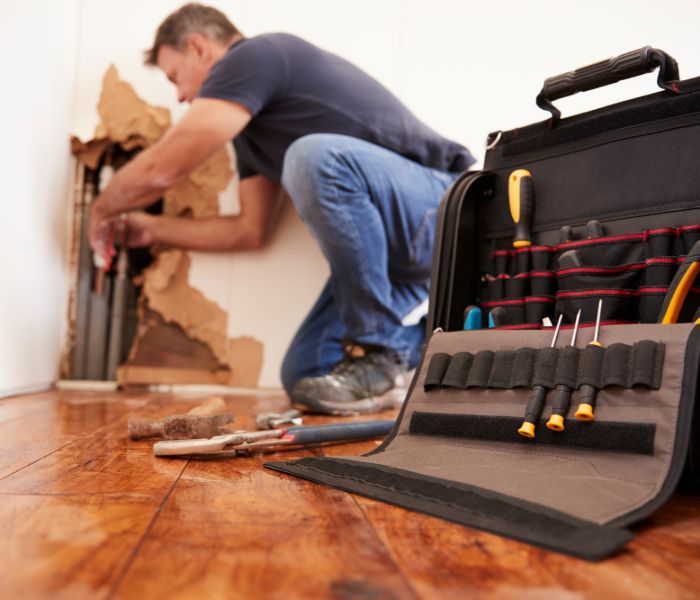 1. Extraction Reduces Wood Floor Water Damage in Dallas
The more water you can extract from hardwood floors, the less risk of warping, cupping, bowing, cracking, and other permanent damage. A household mop and other everyday tools are good for removing surface water but are usually inefficient for removing excess moisture from under hardwoods.
Even if you do rent a shop vacuum, dehumidifier, and other such equipment after a water spill in your home, you might overlook areas of flooding or materials out of sight, such as the home's subfloor or flooring layers under the hardwood planks. A professional water damage contractor in Dallas will have the right tools and know-how to extract all excess water, keeping damage to a minimum.
2. Pros Treat for Mold Before it Develops
Homeowners often overlook the risk of mold growth after a flood, plumbing leak, or another such disaster, and might only clean mold after it starts to develop and spread. A flood damage contractor understands the risk of mold growth alongside and underneath wood flooring, even after excess water has been extracted and the surfaces are dry to the touch.
Mold killing treatments, extra dehumidifying, and other preventative measures stop mold before it can grow, keeping future damage and needed cleanup to a minimum. Rather than risk future mold growth under that beautiful hardwood floor or anywhere else in the home, rely on a water damage cleanup company in Dallas to tackle mold before it can grow and spread!
3. You Can Sometimes Nail Down Warped Floorboards
Sanding down warped or cupped floorboards is a great way to salvage those planks, reducing the cost of replacement boards. This isn't always needed for every warped floorboard, however, as a pro might be able to actually nail down loose or cupped ends instead! Slow water extraction allows him or her to work with softened wood, gently easing it back into position so it can be fastened to the subflooring.
Nailing down curbed floorboards is a more permanent solution than sanding, as this helps keep a warped board in place. You might also be able to forego sanding and refinishing those boards if they can be nailed or otherwise fastened into place, reducing your water damage repair costs overall.
4. Flooded Wood Floors Need Proper Scrubbing
You may have been told to avoid scrubbing wood floors so as to avoid scratches, nicks, and other damage, and so that you don't dry them out unnecessarily. Certain cleansers will also dry out wood floors, risking cupping and bowing.
While it's good to avoid scrubbing wood floors unnecessarily, a good cleaning is needed after wood floor water damage in Dallas! Floodwaters typically contain germs, bacteria, toxins, chemicals, and other additives that damage wood floors and which are often harmful to people and pets. A flood damage repair contractor will know how to scrub and clean wood floors properly, without damage, ensuring your home's interior is clean and hygienic, and safe for reoccupation.
5. Your Insurance Company Might Require Services From a Pro!
Some homeowner's insurance policies might only reimburse flood repairs and cleanup as performed by professionals, and might not even pay the cost of materials if you try to manage floor replacement or cleaning yourself. Every policy is different so ensure you call your agent before assuming what will, or will not, be reimbursed through your policy.
Homeowners would also do well to remember that pulling up and replacing hardwood floor planks is often more difficult to manage than you might expect, especially if those planks are nailed directly to the home's subflooring. Overlooking water damage along the subfloor or behind walls can also mean long-term damage including wood rot and softened foundation concrete.
A professional flood damage contractor is Dallas is also not necessarily going to simply tear up your floor and install a new one. He or she will work diligently to save whatever materials are salvageable in your home while also ensuring the space is safe for reoccupation.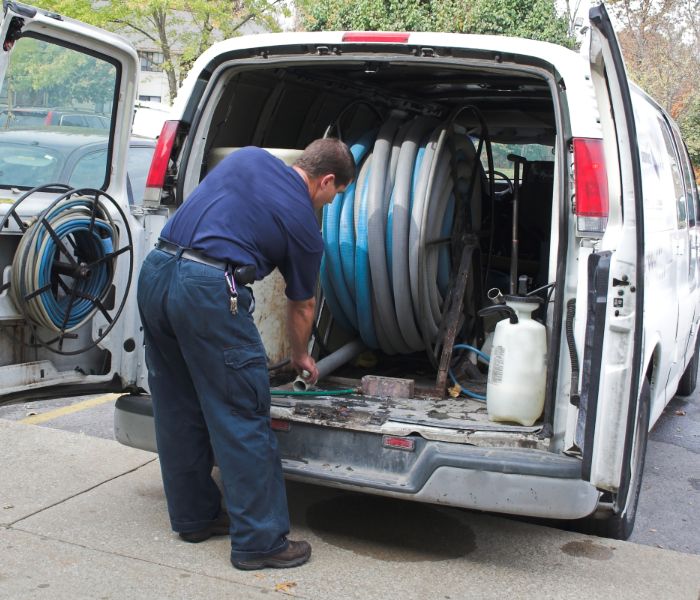 24/7 Water Damage Restoration Dallas is happy to bring this information about wood floor water damage in Dallas to our readers and hopefully you found it helpful! If your property has suffered a flood or fire, or you've noticed mold growth in the home, call our experienced Dallas water damage cleanup contractors. We offer FREE quotes and quick, thorough cleanup and repairs. To get started or to find out more, give us a call today!