A house fire or fire at a commercial structure is often devastating, which is why property owners do well to call a Dallas fire restoration company as soon as possible after the blaze is extinguished. Their services can help mitigate the stress any property feels after a devastating fire, and ensure a home or business is in good condition even after a small kitchen fire or other such disaster.
To better understand why it's vital you contact a fire restoration company in Dallas after a fire in your home or business, you might consider what's typically involved in their services and how they protect your property. You can then make the right decision for ensuring a safe and secure home or business after a fire or other such disaster on your property.
Fire Damage Restoration in Dallas Starts With an Inspection
When a Dallas fire damage restoration contractor arrives on your property, don't be surprised if he or she wants to walk through all areas of your home or business and not just those affected by the fire itself. Smoke often travels to virtually every area of a structure during a fire, and that fire might also compromise the stability of wood framing in many areas of a home or commercial property. A fire can also affect electrical wiring, plumbing fixtures, window glass, and other parts and areas of the home you might overlook, so it's vital that every inch of the property be given a proper inspection.
The fire damage restoration contractor in Dallas might also ask the cause of the fire, what was used to extinguish the blaze, and other such questions. This also gives him or her an idea of the extent of the damage and what's needed to restore your property thoroughly, and ensure it is structurally stable and safe for reoccupation.
Removing Damaged Materials During Fire Restoration in Dallas
Just because certain building materials survive a fire, this doesn't mean they're structurally safe and secure! A fire damage restoration contractor in Dallas will remove singed drywall, wood framing, carpeting, ceiling tiles, and other such materials if they're beyond repair and restoration.
Your contractor also knows to remove and replace electrical wiring with damaged coatings and plumbing pipes or connectors affected by heat. Their expertise in evaluating those materials for structural stability is one reason to forego DIY fire damage restoration and cleanup, as homeowners and property owners typically don't know how to evaluate the structural stability of materials properly.
Cleanup and Sanitizing After Fire Damage Repairs in Dallas
Once damaged materials are removed and replaced, it's time for repairs, cleanup, and sanitizing! Choosing a Dallas fire restoration company for proper cleanup is vital, as an everyday vacuum cleaner is ineffective at removing soot, ash, and fire suppressant chemicals. Those residues are easily trapped and locked in carpet fibers and all the pits and pores along tile surfaces while also staining paint, drywall, and similar materials somewhat easily.
Trying to vacuum those residues or scrub debris off walls is also an excellent way of spreading them around your home and making the mess worse! A fire damage restoration contractor in Dallas uses commercial grade equipment and proper techniques for thorough cleaning without damaging materials in the home or spreading residues around.
Sanitizing is also vital as burning materials often release hazardous chemicals and fumes that also work their way into building materials and surfaces. If a fire affected plumbing pipes and fixtures this can also mean a backup of dirty, unsanitary water that needs proper cleaning. To ensure your home is sanitary as well as safe after a fire, rely on the services of a fire restoration contractor in Dallas.
Why Odor Neutralizing Services Are So Vital!
After fire damage restoration in Dallas, you might consider odor neutralizing services. Singed building materials as well as smoke, fire suppression chemicals, and other results of a fire often leave behind very unpleasant odors long after a fire is put out. Those odors are more than just unpleasant; some people might soon experience headaches, sleep disturbances, and other health issues after prolonged exposure to those smells!
Trying to cover over unpleasant fire-related smells is not a solution, as heavy perfumes in carpet deodorizers and air fresheners wear off quickly and might be just as bothersome as those smoky odors! Instead, choose odor neutralizing services. These services use products that literally neutralize the chemicals that create unpleasant smells, removing rather than covering them. Your home or business will then smell fresh and clean after fire damage repairs and odor neutralizing services in Dallas.
Why Dallas Mold Remediation Is Needed After a Fire
Homeowners and commercial property owners often don't associate the need for mold remediation with a fire, perhaps assuming that mold only occurs in older homes or is the result of excess humidity. However, consider the copious amounts of water needed to extinguish a blaze and how quickly and easily mold grows behind damp walls and underneath flooded carpeting!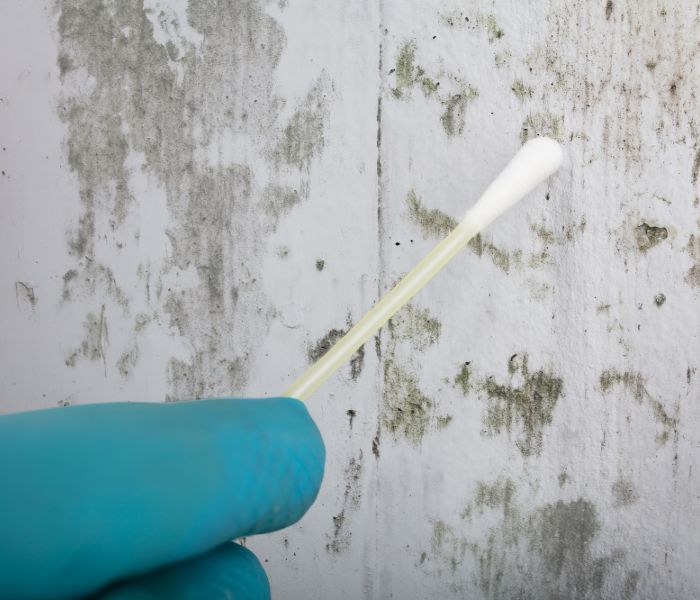 Note, too, that remediation is different than mold cleanup in Dallas. Remediation refers to correcting something; mold remediation means to correct an environment that might otherwise encourage mold growth. A mold remediation contractor then notes a structure's interior humidity levels, checks for dampness under floors and behind walls, and otherwise considers the risk of eventual mold growth.
Mold remediation in Dallas also includes ensuring an interior space remains a low risk for mold growth. Your contractor might bring in heavy-duty dehumidifiers, fans, and other equipment to remove excess humidity and ensure building materials and surfaces stay dry after a fire is extinguished. This remediation process might take days and even weeks but is typically much cheaper than mold cleanup and removal, and keeps you and other occupants safe from health hazards related to mold growth!
Keep these tips in mind if you should ever suffer a fire at home or on your commercial property and leave cleanup to a professional Dallas fire restoration company. They will ensure your property is protected and in good condition, and safe for reoccupation, while also looking and smelling as clean as possible as well!