Water remediation is the process of remedying damage caused by water. 
Water remediation is a multi-step process that includes removing water, cleaning and drying the affected area and ultimately, repairing any damage caused by the water.
Take Immediate Action
If you are in need of water remediation, this may be a very stressful time for you and your family. You should plan on hiring a water remediation company within the first 24-48 hours, to ensure additional problems don't occur like mold and wood rot. Before the professional water remediation company arrives to service your home, you may be wondering what you should do in the meantime. Here's a few tips you should follow immediately:
Remove as much water as possible from the affected area; mop, blot and wipe down all surface areas - do not use any electrical items including your household vacuum! 

Remove all items from floors and surface areas; you may need to include hanging art as well

Hang area rugs and wet cushions in another area to dry

Create drying space between wet carpeting and large furniture by placing blocks under furniture legs

Open doors, windows and cabinets to begin airing the space out 

Schedule with a water remediation company as soon as possible - responding quickly to an incident will halt further damage and lower the cost of the service 
You may feel as though you have a handle on home improvement repairs but even the most proficient DIY homeowner should call in a professional to give an accurate assessment of the extent of the damage. Missing a small component of the clean up and repair, could lead to major issues later and your costs could skyrocket. Enlisting the help of a water mitigation and repair specialist, will ensure nothing will be missed which could lead to issues in the future. The specialist will make sure the problem is fixed; not just a symptom of a problem. 
Water Remediation - A Two Step Process
An immediate and professional response to water damage is the best way to ensure that remediation is handled efficiently and safely. You may need to turn off all water and electrical sources in your home to ensure you can safely start the cleanup process. Depending on the level of damage, you may also need to have the home's electrical meter removed from its socket to ensure the home is devoid of all electricity. You may also want to avoid contact with water, even if it appears clean, because it may be contaminated in some way. Professionals will arrive with protective clothing.
Getting the space back to its pre-damage condition is a two step process: first water mitigation followed by restoration services. Repairs cannot be started until all mitigation has been completed. Mitigation alone is a temporary solution to stop and prevent further damage. These services can be handled separately and by different providers, but most professional companies will offer these services together. Water remediation contractors are prepared to handle a host of issues and problem solve on the job. They will also guide you on what can be repaired versus what will need to be replaced. They are skilled in clean up, restoration, and structural drying until the project is fully complete. These specialists attack the problem using state-of-the-art equipment to detect moisture, remove water using powerful suction, sanitize and dry both the home and household belongings. Professional services will arrive with portable cleaning systems with cleaning solutions along with powerful equipment to ensure all traces of water are removed. Some will tout their safety and exclusivity of their cleaning products. 
The water damage restoration specialists will repair, replace or restore any damaged property including ceilings, walls, and floors. Based on the age and condition of the affected items, the length of time they were exposed to water and the type of water that caused the damage, the professionals will recommend if the item is salvagable or beyond repair. 
The final step is to use high-grade deodorization and sanitization cleaners to bring your home back to its former safety and cleanliness level. The water remediation professionals will conduct humidity and moisture testing to ensure they have remedied all issues. You should always ask for a detailed plan and estimate before the work begins so you understand what will be taken care of and be prepared if additional services outside of the initial scope of work are necessary. Some services that will be offered will include removing damaged furniture and materials (drywall, flooring, etc), sanitizing salvagable items, ensuring structural stability, removing water and drying, and boarding up windows and applying tarps to ensure the home's safety. 
Water damage cannot be ignored and the best course of action is to act quickly, otherwise you may be running into these, perhaps surprising, issues: 
Fire - water may come in contact with electrical outlets and sources in the home causing a fire

Mold - can develop on both hard and soft surfaces and can lead to serious health issues 

Rot - wood and other natural materials will soften and rot

Stains - minerals may seep into natural materials and cause staining 

Disease - you may get seriously sick if the water is contaminated 

Odors - mold, mildew and bacteria may cause a repugnant scent in the affected area and throughout the home
White, Grey or Black Water Damage 
The kind of sanitization needed as part of your water remediation service will depend on what kind of water that has caused the damage. There are typically three types of water damage: white water, grey water, and black water.
Category 1- White water: also known as Clean water, does not pose any immediate health threat, from a clean source like sink or tub, easy sanitize if treated quickly, can often save carpets and upholstery 

Category 2 - Grey water: contaminated water but not necessarily hazardous (likely from a dishwasher or washing machine overflow), replacement of soft items will depend on level of damage

Category 3 - Black water: water is from an extremely unsafe source, both the water and its residuals can be dangerous to those who come in contact with it, professional grade cleaning necessary to remove toxins, source is typically sewage backup or runoff water, carpets and rugs cannot be saved, a professional will advise on upholstered furniture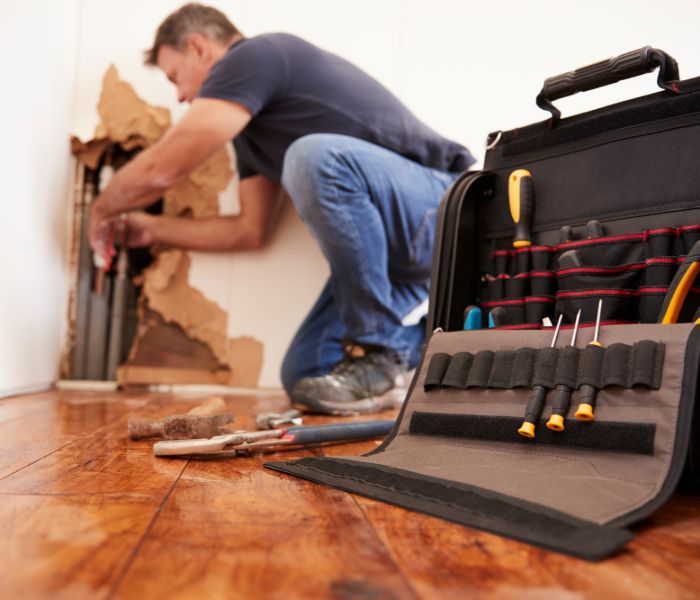 Water Remediation Cost
The factors that determine the cost of water remediation services are the kind of water damage (white, grey or black), the square footage of the damaged area, where you live, the cost of labors and materials in your area and how you choose to repair the damaged area. Will you repair or replace? Keep it simple or upgrade? Water remediation contractors will be able to advise in the decision making. 
Repairs that include health hazards and require ventilation will be pricier. Construction costs will up the price especially once local permits are included. Costs will start with the initial drying out of the space and continue to increase with additional fixes to walls and carpeting. To get a rough estimate on a cost, clean water removal and cleanup starts at about $3.75 per sq.ft, grey water at $4.50 per sq.ft. and black water at $7 per sq.ft. Additional work may cost $1000 to $2000 more than the square foot price. You may be offered other services at an additional charge including document drying, a water/leak alarm installation and having debris hauled away. 
Document salvation may be necessary if the water damage has impacted valuable or cherished items. Paper items such as photographs, educational certificates, passports, and other legal papers may be irreplaceable. Water damage to documents can be jarring enough but then the addition of a health hazard can cause further disarray. It's important to address these pieces of paper - do not assume they can just dry as is. You must begin by sorting through the documents and the professional will remove moisture to limit the growth of mold and bacteria. They will then apply chemical treatments to remove stains and spores. Advanced tools include vacuum freeze drying, deodorizing, sanitizing ultrasonic separation, gamma ray radiation and microbial disinfectant. 
The material that has been damaged will also determine the cost of repairs based on its durability. Some materials are more permeable than others which would allow for more damage to occur. Laminated floors and carpeting will quickly soak up liquids and the floor under will weaken. Hardwood floors may be able to withstand water for a period of time with little damage. Tile will either be water resistant or need to be cleaned and re-grouted after extended contact with water.
As you add up these numbers in your head, you may be tempted to try to handle the issue yourself. However what might seem like a cost saving endeavour may end up a mishandled situation leading you to spend more money in the long run. While carpets and drywall may seem to dry on their own over time, you may be missing a serious underlying issue: the moisture hiding beneath those materials. You could be putting yourself at risk. It may be a dangerous task to attempt to clean up without professional guidance. Only a licensed professional will be able to accurately assess and classify the water damage - this is important when devising a plan of attack. A professional will also have advanced technology to measure any moisture present and reduce the growth of mold. 
You may be tempted to get rid of everything damaged by water. However, with the guidance of an experienced water remediation and restoration company, they will be able to advise what must be replaced and what can be salvaged.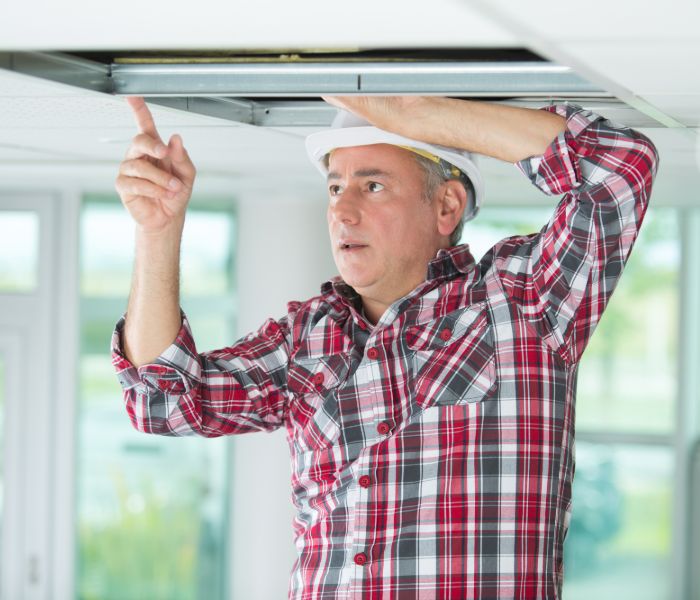 Preventative Measures
In some cases, like flooding from a natural disaster, it may be impossible to prevent water damage. However, regular home maintenance could save you from the breakdown of normal household appliances and plumbing. Regular checks and small repairs now could save thousands of dollars of damage at a later date. Water damage prevention means understanding what insurance covers and what it doesn't. Most plans cover sudden, accidental damage but they don't cover issues caused by known maintenance problems. An ignored leaky faucet can lead to much bigger issues if it's not addressed in a timely fashion.
Regardless of the nature of how the damage has begun or the cost of the fix, be sure to thoroughly document the entire incident for insurance claims. Take extensive pictures and videos of the damage; this will make the claims process easier if you decide to utilize your homeowners insurance. Call your insurance company as soon as you notice the damage. They may refer you to a professional and may require a licensed assessment. If you plan on hiring someone yourself, make sure they are certified professionals with the Institute of Inspection, Cleaning and Restoration Certification (IICRC). Get a professional in your home quickly as you are fighting the clock. As time passes, the damage will become increasingly worse. If your home is uninhabitable for a period of time, you should also ask your insurance company if they will cover temporary housing while your issues are fixed.
Here are some ways you can prevent water damage from happening:
Keep your basement dry - do you have a pitched landscape that guides water towards the basement? This can lead to additional strain on your sewage system and possible flooding. You may want to have the land re-sloped. On the outside, make sure you clean your gutters and install a downspout extension. On the inside, install a sump pump and water alarm. A sump pump will drain water away from the foundation of a home. While there is an upfront cost of the machine and for installation, the sump pump can save you thousands of dollars in preventative action. 

Annual inspections by plumbers - these inspections can spot small issues before they become big ones; they will assess visible fixtures, pipes, appliances and drains. They will give you a heads up on when to replace worn out fixtures and appliances. 

Install water backup valves, water leak detectors and automatic water shut-off valves